Lets make an Art film, about The Frames
The feature film I have made about a creative band, 'The Frames In The Deep Shade', is out now on DVD. It was No.4 in the Irish charts in the first week of release so it has been a proud moment. It all began as the simplest most informal chat after a Swell Season gig in 2010 about making an art film…. I'm sure there are a few questions to answer. Why did it take so long?
2018 Note - I've added some unreleased artwork to this post when I was fixing a few bugs on the site including a lush poster by Nick Jeeves that was developed early on in the design process
Why did it take so long to edit? It would have been so easy to bash a few sequences together but there were a few options and patterns that were available when editing and a lot of great material. From the very first night we had tremendous performances as the band was clearly enjoying playing as The Frames again. To finish any film there are several months of mixing and grading of the final cut before plans are made to release and the editing itself was spread over 9 months because I wanted to be able to walk away for a few weeks at a time and it proved to be a the best way to keep it fresh.
Why no extras? There are extras, a lot of great extra footage but the film was made as a stand alone and it made no sense to cram a lot of random extras onto the DVD. Right from the start we wanted to make something that didn't take the easy option of filling a DVD with 'content', just for the sake of it.
We had a conversation where we discussed making an art film, not a documentary. Anything but a documentary. And if you have seen the film you will understand there are plenty of elements that make it a documentary but in the end it is mainly a poetic piece that doesn't rely on facts and detail to support the experience. One of the inspirations was the clip of the poet in The Crane Bar in Galway. The film was inspired by an anonymous poet who has since disappeared. (I have actually been back to the Crane bar several times and no one knows who the guy is.) The film is about the flow of the creativity. I wanted to avoid making a film that you'd be tired of after one watch. With all of that in mind the extras seemed like more bits just for the sake of it. They had no logic. I hope to release more at some stage but for now the film works on its own and is , hopefully, a nice rich pudding, more than enough. The extra material consists of a few (very good) concerts worth of footage, many interviews and many moments of fly on the wall that were interesting in their own right but didn't serve the narrative.
My narrative structure was to make a portrait of a band, The Frames, any band, musicians, artists, creative people. That core story or impression I wanted to show meant that a lot of interview material became a part of another story.
What to release next? Who knows but I can say there is a fantastic version of 'For The Birds' filmed at Vicar Street in 2011. It has Dave Odlum joining Rob on guitar and it was a celebration of the album after 10 years. Some of it is in the film and the whole performance is simply amazing. I hope that gets seen.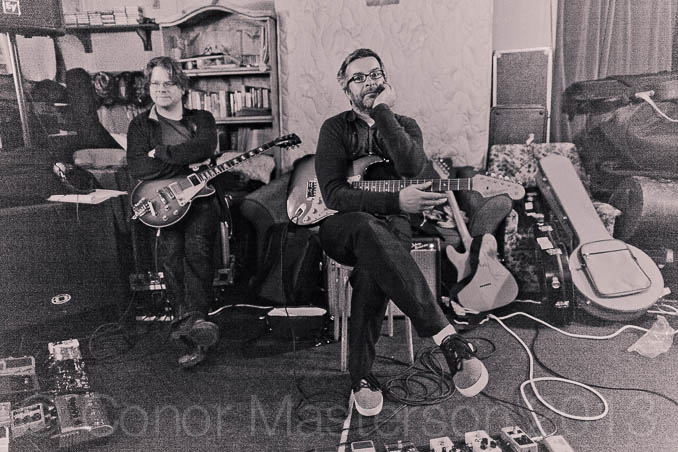 No Blu Ray? No plans yet. Maybe in the future as that format is maturing now. When we began very few people owned a blu ray player and simply releasing in both formats adds a lot to our production costs so initial release, no. It is in HD on iTunes so you can get a sense of the full quality there.
The Frames future? I have no idea. They are touring as Glen Hansards band right now. Glen was quoted a year ago in Hot Press saying maybe he'll get them together again but there has been no talk of that since. I really don't know. Right now, in 2013, Glen is touring in support of his first solo album. I don't think any of them make long term plans. Always living in the moment, very Framsian!
Glamourous Ladies at the ...
Mar 8th 2013
Rock Seen Book 1992
Jul 22nd 2013
About Conor
Follow Me
Tags
Recent Comments
Archive